the perfect gift | beautybar's gift set guide
Posted on October 10 2019
sick of getting the fake smile when someone opens another pair of socks from you that you've been giving for the last 3 years?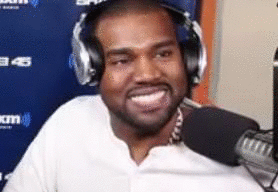 the the key to finding the perfect gift is in determining what type of person your buying for... now i know what you're thinking... when buying gifts sets you want to be sure that your gift receiver is going to use every product in that set, so that's why its so important to know a little bit about the person you're buying for.
for the woman or man who's always on trend and wanting the latest and greatest luxury gift, we have the limited edition fall/winter 2019 Balmain Paris Hair Couture patent silver gift bag. This is sure to keep her/him the envy of their friend group. the silver patent leather in the bag has been seen used all over the runway this season. the gift bag includes a full size argan hair elixir, Balmain's signature leave in conditioner, and their incredible detangling hair brush.
for the person who can never make up their mind, or the person that you maybe don't know so well (like the new mother in law!), giving them variety is your best bet! I would recommend a fragrance wardrobe like this tokyomilk discovery set, which includes 6 different fragrance options from floral to sweet, & citrus to musk... anyone is sure to fall in love with at least one of these fragrances. for the more elevated woman, the italian inspired tocca discovery collection will for sure be a hit... including tocca's iconic fragrances giulietta, cleopatra, stella, florence, colette, & bianca.
PRO TIP: include a gift card so they can purchase a full size of their favourite fragrance. they're not from vancouver? that's okay! our online gift cards are redeemable through our online store.
for the elevated person who loves indulgence & luxury, why not pick them up the 14 karat gold boar hair brush set, which includes the 14 karat gold boar hair brush, a travel size argan elixir, & a travel size leave-in conditioner in a gorgeous balmain box. the boar hair bristles create shine from root to tip by gently carrying our natural oils all the way down the shaft of the hair, creating a soft, supple look. the boar hair bristles are also mixed with a nylon bristle which works alongside the boar hair to detangle the hair and penetrate the scalp to dig a little deeper. 
for the luxe traveller, treat them with one of our perfect travel size gift bag goodies that are 100% carry on friendly... our hawaiian inspired kai gift set has you covered including all travel size (under 100ml) products from shampoo, conditioner, & body wash to a mini fragrance & body lotion and even their signature bathing bubbles to ensure you get maximum relaxation on your vacay! also check out our barr-co original scent travel set and oribe's cote d'azure travel collection.
for those who love to cozy up home & make their place their own haven, a candle set will be sure to light up their holiday season. voluspa has not one but TWO macaron style candle sets in two different fragrance categories; the rose collection and the macaron collection. the way the light flickers off these glass candles is truly enchanting. for the romantic at heart, take them on a trip to italy with the tocca candle trio or visit the eiffel tower with our laduree mini candle set.
for the makeup junkie,  every perfect instagram glam makeup look is only as great as the products you use. get inspired by kevyn aucoin's top selling makeup book and the travel friendly magnetic palette book. this book includes 3 removable "chapters"; contour & sculpt, blush & define, and emphaseyes, to complete your entire makeup look. not to mention a super convenient mirror inside! for the girl on the go, kevyn created a top of the line mini brush set, that contains all the brushes a girl could need to complete a makeup look in a travel size packed inside the perfect brush roll, without sacrificing quality!
still not sure? shop all gift sets here.
don't see anything you like? come visit us at our kitsilano storefront and we'll create the perfect gift set that fits all your gift-giving needs!